After many experiments with different methods of mounting a transducer inside the hull of my dorado and marlin I have found what works best for me in getting the best signal in deeper waters. I first tried using electrical putty and while it works in my poly kayaks in my dorado with a foam core it barely picked up a signal, and only half the time at that. I also wasn't pleased with the results of using goop so ripped that out. My next try was to fashion my own humminbird-type transducer mount out of fiberglass and using a grease similar to theirs. While this worked well in waters to 100', in anything deeper than that I was getting inconsistent signals.
In my old wilderness system 160i I had a pvc well I used in the hull to place my transducer in water. It worked well for me and I never had any problems with it. Not wanting to glue down a pvc well in the hull of the dorado or marlin, I decided to fashion my own out of fiberglass.
First step was to use a 4" pvc fitting as my mold: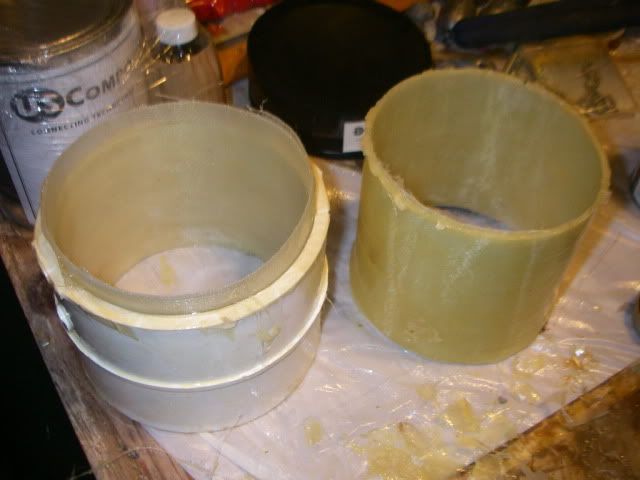 Once this was done the well was glassed to the hull with fairing filler: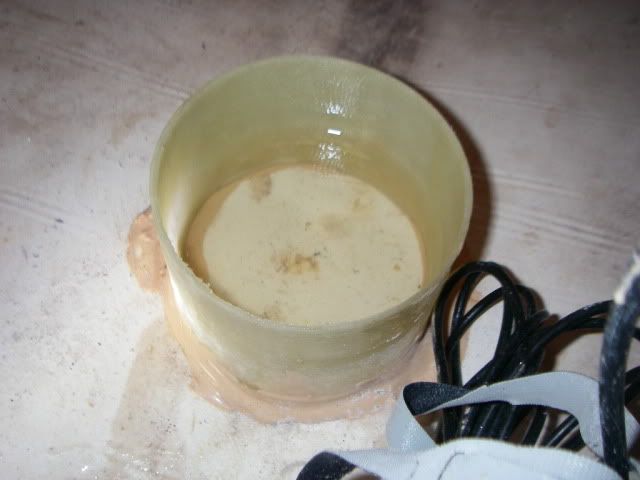 I then mounted my transducer onto a 4" fernco cap: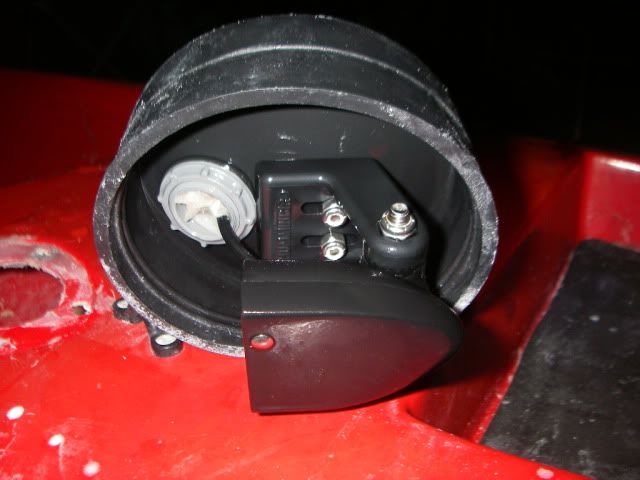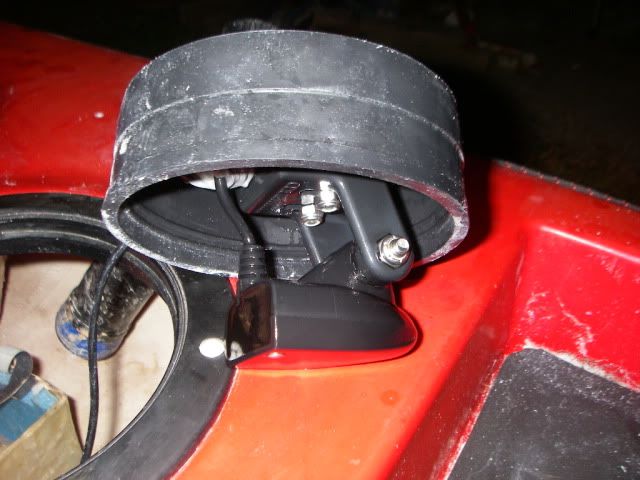 All I need to do now is fill the well with saltwater, place on the cap, and I get consistent signals all the time no matter what depth.
I also wanted an easy method of keeping my battery in the hull without it bouncing around. My old pelican box I used to use to hold the battery would not fit through the 8" hatch behind the seat and I didn't want to place it in the fishbox. So what I did was create a battery box out of fiberglass and glass it to the seat. Now all I have to do is drop my battery in and it stays put, even when flipping the kayak over.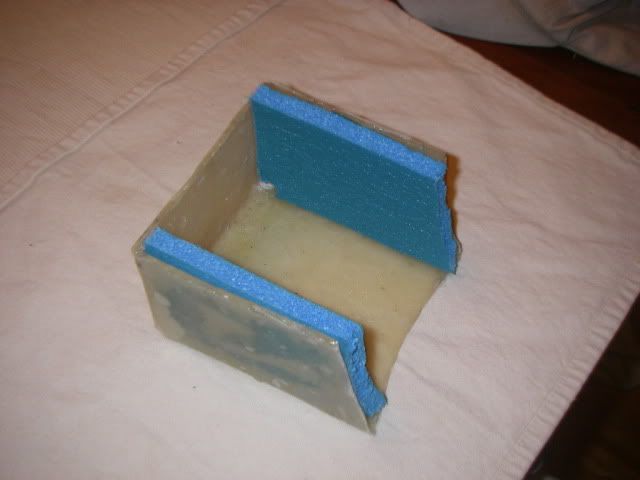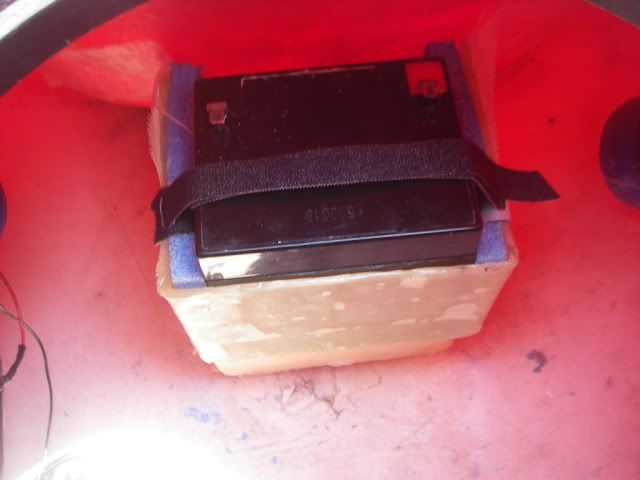 Next up on my list, making a custom fiberglass bait tank to fit in the kaskazi crate.